Map of Housing Areas in Murray
The red arrows show the locations of our housing units.
We have studios, and 1-4 bedroom units.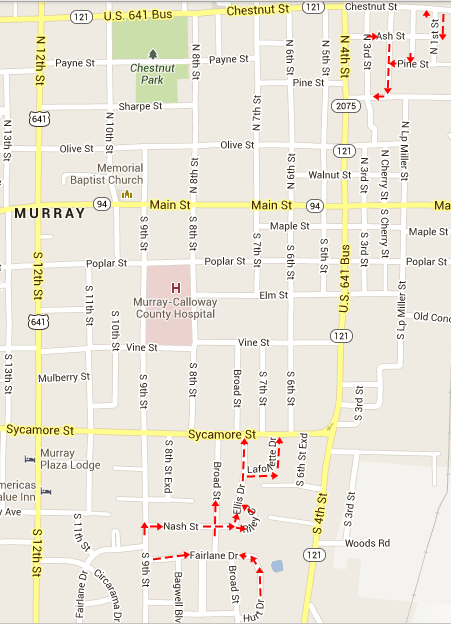 Our housing units are located on Ash Street, Broad Street Extended, North Cherry Street, Chestnut Street, Ellis Drive, Fairlane Drive, Hurt Drive, La Follette Drive, L.P. Miller, Nash Drive, Pine Street, Riley Court, Spruce Street, North 1st Street, and South 9th Street.

Click on the picture below to see a slideshow of our housing areas and some sample units.